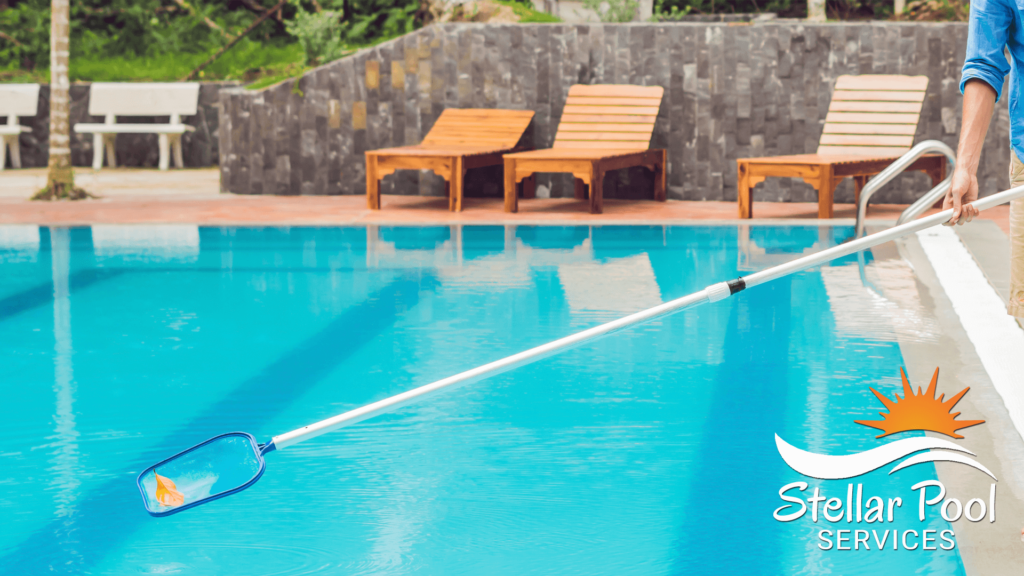 Weekly Pool Cleaning and Maintenance
No More Wondering If/When Your Pool Was Serviced! A few of the things that sets Stellar Pool Services apart from the competition is we use an advanced mobile water chemistry photometer to provide accurate onsite, weekly water chemistry testing. We use industry leading pool vacuums that operate independent from your pool circulation system, which reduces filter buildup, extending the life of your filters. This will also extend the time between filter cleanings.
Weekly Pool Service Includes:
Maintain proper water chemistry (chlorine, alkalinity, pH, calcium hardness, conditioner level, and salt (if applicable)
Empty skimmer baskets
Empty pump basket
Empty automatic cleaner bags
Check automatic cleaner operation
Check pump pressure
Remove air from system
Check timer
Check for leaks
Skim spool surface (as needed)
Vacuum pool floor (as needed)
Brush pool walls and steps (as needed)
Filter back washing monthly for DE filters and weekly for sand filters
Maintain written service record of service visit
Email service report
The Latest Swimming Pool Scheduling and Testing Tools
Using the latest technology, Stellar Pool Services of Crofton, Maryland takes pool maintenance to the next level. Better communication, more accurate reports to make sure to provide the best customer service possible.
Stellar Pool Services uses sophisticated Pool Management Software which allows for:
Faster communication via email with customer
Expedite repairs by approving from your phone
Track pool chemical usage
Chemical calculator to ensure proper water chemistry
Maintain equipment list per location
Online bill pay
Notifications emailed when service is complete, including pictures and weekly report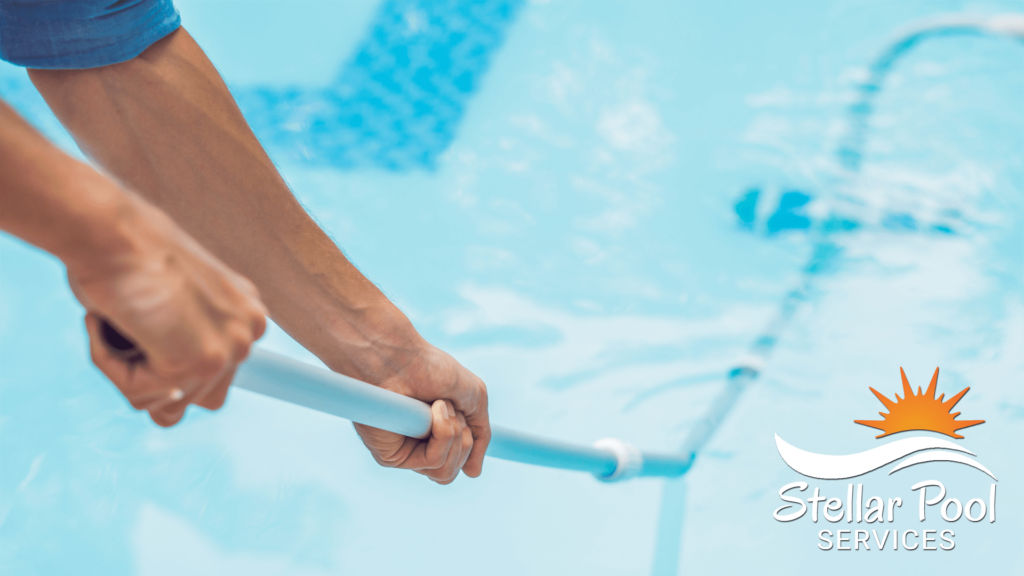 Swimming Pool Opening and Closing Services
Let Stellar Pool Services do the heavy lifting. Spend less time maintaining your pool and more time entertaining and with family. Combine Opening or Closing Services with Weekly Cleaning Services for an even lower price.
Closing Services
Lower Water Level
Add Winterization Chemical
Blow Lines Free Of Water
Add Pool Safe Anti-Freeze to Plumbing
Plug Skimmer
Install Rubber Plugs in Return Lines
Air Lock Main Drain Line
Air Lock Floor Return Lines
Air Lock In Floor Cleaner Lines
Drain And Remove Plugs From All Equipment
Manually Clean DE Filter System
Cover Pool
Inspect Equipment
Remove Ladders / Handrails
Opening Services
Remove & Fold Cover
Store Cover On Customer's Property
Reinstall All Pool Equipment
Reinstall Ladders And Handrails
Start Pool System
Check All Pool Equipment For Proper Function
Provide A Checklist Of All Services Performed
Additional Services
Brush Pool Surface
Vacuum Pool Surface
On-Site Water Analysis
Balance Water
Stock Balancing Chemicals
Lower Water Levels